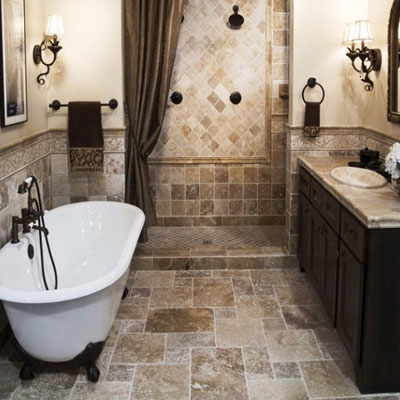 Bathroom Renovations
Our team will assist you with making a powder room fresh and updated or redesign a bathroom into a more useable space. Combining the little used tub with an under sized shower is our specialty. We can add a vanity or a linen cabinet to help with storage and add safety bars where needed.
Curbless entries are gaining popularity and can be incorporated into a beautiful tile design to compliment the style element of the room.
We offer lifetime leak warranty covering the materials and labor so be sure to inquire about this feature.
Experienced designers are on staff to help with selections. Coordinating the tile and paint and vanities can be challenging, however our years of experience can help this proOur showroom features a wide variety of cabinets, counter tops and tiles. We can source materials from several suppliers and have fully licensed plumbers and electricians that do installs for us.